WELCOME TO PEBBLE HILLS UNIVERSITY
A Career-Focused University Accredited by QAHE
A truly International University offering online Bachelor, Master and Doctorate Degree Programs
WELCOME TO PEBBLE HILLS UNIVERSITY
A Career-Focused University Accredited by QAHE
A truly International University offering online Bachelor, Master and Doctorate Degree Programs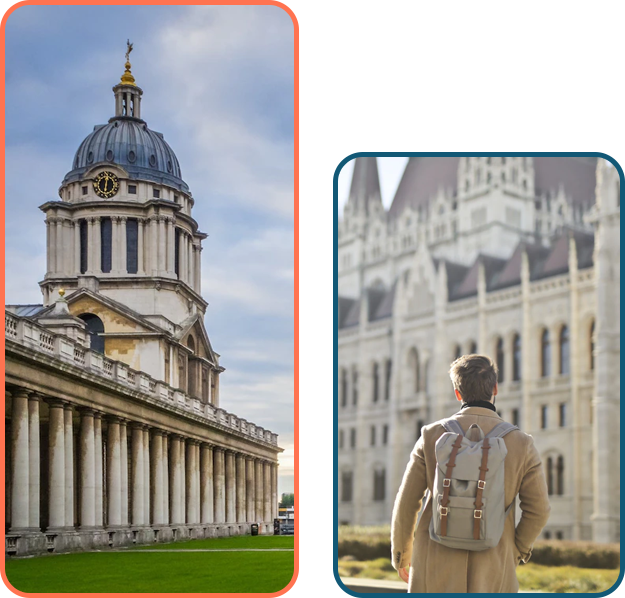 About Our University
QAHE Accredited
As an ISO 17011:2017 certified independent and non-governmental accrediting agency, QAHE is nationally and internationally recognized by National Agency for Quality Assurance in Education and Research, (ANACEC) the Republic of Moldova, Agency for the Accreditation of Educational Programs and Organizations (AAEPO) of Kyrgyz Republic, Higher Education Council of Syria, National Industrial Safety Council of Nigeria, etc.
23 Mar,2017
We are glad to offer below programs:
23 Mar, 2017
23 Mar,2017
We are glad to offer below program:
23 Mar, 2017
Distance Learning
Online Learning with Interactive eLearning Technology with or without audio.
Flexible

Students have the flexibility to choose where and when they study, allowing them to accommodate their jobs, families, and other commitments.

Affordable

With our commitment to affordability, you can pursue your academic goals without breaking the bank, ensuring that learning with us seamlessly into your financial plans.

Fast-track

With our steadfast commitment to affordability, you can pursue your educational goals without compromising your budget. Our Courses
Graduate Programs
Distance Learning
  General Information This course is designed for health professionals or graduates with health management experience who expect to move into senior and top management roles in a health system. The program is set primarily within the context of the public and national health services, but it is also relevant for managers of NGOs, and […]
Read More
Distance Learning
General Information Key Facts of this prestigious program 1. Language of Instruction: English 2. Dates: Open Enrollment Policy adopted so you can start your study whenever you want. 3. Duration: 10-14 months – depends on your own pace 4. An MBA improves the management skills of participants and innovative study themes unlock new knowledge that […]
Read More
Scholarship Programs
At Estuidar University, we prepare you to launch your career by providing a supportive, creative, and professional environment from which to learn practical skills and build a network of industry contacts.
Get every single answer here.
Discover answers to common questions about Pebble Hills University
Pebble Hills University stands out due to its commitment to delivering high-quality education through innovative online programs. We offer comprehensive academic offerings, experienced faculty, and a global network of students, ensuring a rewarding learning experience.
Absolutely! Pebble Hills University is accredited by the Quality Assurance and Higher Education (QAHE) and is ISO 9001:2015 Certified by AQS Certifications, UK. These accreditations validate the quality and credibility of our programs, ensuring that our students receive a recognized and valuable education.
Pebble Hills University is dedicated to supporting student success at every stage of their academic journey. We provide personalized guidance, comprehensive online resources, and a supportive learning community to help students thrive and achieve their goals.
At Pebble Hills University, we understand the importance of providing comprehensive support to our students. We offer a range of resources and services, including academic advising, technical support, and attestations, to ensure a seamless and enriching learning experience.
Pebble Hills University is dedicated to supporting student success at every stage of their academic journey. We provide personalized guidance, comprehensive online resources, and a supportive learning community to help students thrive and achieve their goals.
Absolutely! Pebble Hills University values the knowledge and skills gained through prior work and learning experiences. We have a generous Prior Learning Assessment (PLA) policy in place, which allows students to receive credits for their prior work, certifications, and relevant learning experiences. This recognition of Prior Learning can lead to an accelerated study path, enabling students to make progress towards their degree more efficiently. For more details, please visit [Prior Learning Assessment].
Currently, Pebble Hills University (PHU) is not listed as an accredited institution by the Council for Higher Education Accreditation (CHEA). CHEA is a private organization that recognizes accrediting bodies and institutions meeting specific quality standards. In the United States, accreditation is a voluntary process that institutions can choose to undergo to demonstrate their commitment to meeting established academic standards. While PHU does not hold CHEA recognition, it's important to note that accreditation from CHEA is not the sole determinant of an institution's quality. It's worth mentioning that PHU operates on an international scale and focuses on providing education to a global student body. As an international institution, PHU may not actively seek national recognition in specific countries but places great emphasis on program quality and academic rigor. Accreditation is an extensive and expensive process, involving rigorous evaluations, site visits, and ongoing compliance with accreditation standards. PHU has made a deliberate choice not to pursue those accreditations to keep programs highly affordable and accessible to a wide range of students. Despite the absence of CHEA recognition, PHU maintains other forms of accreditation and adheres to rigorous academic standards to ensure the delivery of a valuable education. We prioritize the quality of our programs, experienced faculty, and comprehensive academic offerings while endeavoring to keep tuition fees reasonable. Prospective students should evaluate the affordability, program quality, and reputation of PHU's degrees or qualifications when considering their educational options. It's important to note that many successful individuals have obtained their education from non-accredited institutions, relying on the knowledge and skills they acquired to excel in their chosen fields. If you have any specific questions or concerns about PHU's accreditation or recognition, we are happy to provide more information to assist you in making an informed decision about your educational journey at admission@pebblehills.university.
Testimonial
What Our Students/Graduates Say
Curabitur ac tortor ante. Sed quis iaculis risus. Ut ultrices ligula aliquet odio tristique euismod. Donec efficitur dolor in turpis aliquet, at mollis.
Rock Dloder
Web Developer
Akalabu Ogbonna Francis, CIPFM, PMP, MInstLM. SENIOR PROJECT ENGINEER Nigeria Oil & Energy Bachelor's degree, Electrical and Electronics Engineering, PHU 2009 – 2011
Commercial Director – UAE at G4S Cash Solutions Pebble Hills University Master of Business Administration (MBA), Marketing and Management 2012 – 2014
Abdallah Abou El Naaj – Clinical Transplant Coordinator at American University of Beirut – Medical Center Pebble Hills University, Master of Arts, Health care management
Dr. Fatina Nasser, Senior Management Consultant of 'Little Ones' Head of Training Center at International Council Doctorate in Business Administration, Pebble Hills University, USA.
Dr. Edemivwaye Anthony – Branch Business Head, Ecobank PhD Accounting and Finance , Pebble Hills University, USA 2015. MSc Management from University of South Wales, United Kingdom 2014. Masters of Business Administration (MBA) from University of Benin -1999
Emmanuel consults is a practicing Civil Engineer by profession and holds a Masters Degree (M.Sc) in Health, Safety & Environment from Pebble Hills University Delaware, USA, with various local and international safety certifications from the UK and USA in the field of health and safety. He is the author "Safety- Everyone's Responsibility – for a Secure Future" – one of the best safety books sold in the industry.
Gulshan Yusuf Saglam was graduated from the Lebanese and Islamic University, the Faculty of Law. She was the Head of the Beirut Main Branch in the Lebanese Democracy Women Gathering Institute from 1993 to 2008. She holds a master's degree from Pebble Hills University on General International Law with the thesis of Woman Political Rights in Lebanon. Currently she is the General Manager of Besme Company.
Masters of Business Administration in Islamic Banking and Finance. Since graduation Mrs. Hijazi experience to date includes, process management, investment analyst, and finally as an investment manager. Mrs. Hijazi worked in various international and local deals an currently is running with her team the investment portfolio of Al Sanabel International. Mrs. Hijazi attended short executive courses to build her skills in many prominent international universities and organizations.
Dr. Richa Bhurani is D.H.M.S from Gujarat Council since 1998. She has additionally done C.CP.R.D in 2005 from PEBBLE HILLS UNIVERSITY(U.S) Department of Homeopathic Medical Sciences , i n association with Knowledge Village Dubai, UAE, American Safety & Health Institute (ASHI) and Homeopathic Medical Association UK (HMA).
"Winner of Global Healthcare Excellence Award 2013" Dr. A K Gupta is a Well known Homoeopathic Doctor in India and Abroad. Dr. Gupta is a Nominated Member of Board of Homoeopathic System of Delhi, Dr. Ziemblicki Zygmunt Research Centre in U.S.A, Faculty Member at Century Training Center for Homoeopathic Medical Sciences (DUBAI) of Pebble Hills University. Dr. Gupta is also the Advisor Member to the Homoeopathic Advisory Committee, Govt. of Delhi. He has created awareness among Masses about Homoeopathy through his show "Homoeo-Healers", aired on Shakti TV. Award in 2004. In 2005 Dr. Gupta was awarded with a Gold Medal by the Pebble Hills University
Zarodeen Essop CFIP, CACC, CMIP, CCFA, MAICP, MBA Zarodeen is the CEO for the IICFIP Caribbean Region, a Member of the IICFIP Global Media Awards Committee, the Global Chairman of the ACCFA, the CEO for the ACCFA Caribbean Region and a Member of the Association of Internal Control Practitioners (AICP) Leadership Committee. Zane completed Master of Business Administration (M.B.A.), Forensic Accounting at Pebble Hills University
Alex Au FLMI, ACS – First Vice President- Marketing at Phillip Life Assurance Public Company Limited Master, Business Administration 2008 – 2010 Pebble Hills University Highly qualified executive, trainer and educator leveraging on 26+ years of experience and specialization within the insurance industry to conduct and develop highly effective training programs, lead organizational sales and marketing initiatives and manage multi-channel distribution for insurance products.
Accelerate your study with Prior Learning Assessment
Leverage your demonstrated skills and knowledge to acquire college credit seamlessly. The Prior Learning Assessment (PLA) program is specifically designed to acknowledge and grant credit for your professional training and examinations taken, eliminating the necessity for any further action on your part.
Discover answers to common questions about Pebble Hills University:
Our community is being called to reimagine the future. As the only university where a renowned design school comes together with premier colleges, we are making learning more relevant and transformational.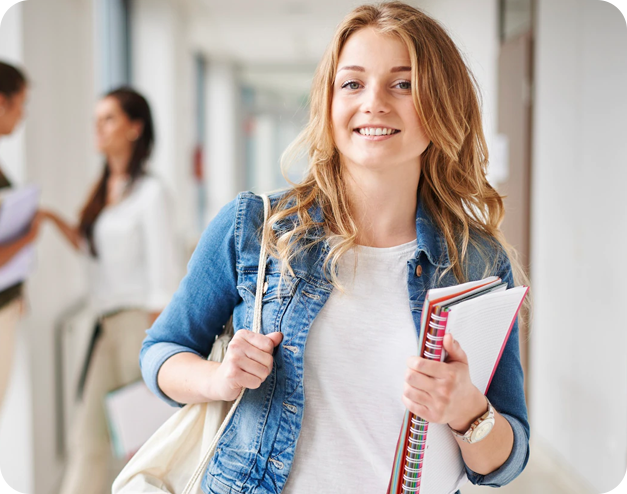 Admission & Scholarship
Take advantage of our limited time offer and save up% on our online degree programs. Please note that this discount does not apply to honorary Titles. When you enroll, you will have the flexibility to choose a down payment that suits your financial situation, along with a payment option tailored to meet your specific budgetary requirements.